guys. I've been MIA and for no good reason at all…aside from the fact that I've been studying my butt off to get my Precision Nutrition Certification! ahh! so hard but so worth it! I mean check it out, I'm official! you're not truly a fitness professional until someone else says you are, right!? but enough about that. I'm returning with a new monthly feature I want to start, starting TODAY.         (drumroll please)…P+N's menu of the month! have any of you ever scoured the internet to find new and exciting recipes to make because you're just so damn tired of the five things you always make? have you ever tried something new from a cookbook in an effort to be innovative, only to discover that it didn't really pan out, or wasn't all that great to begin with? after hearing comments like, "I'm so bored of what I'm making", "I need new recipe ideas", "what do you eat?" "can you just come cook for me?" day in and day out, I've decided that the next best thing - aside from me coming to your kitchen and food prepping for you (which, might one day be arranged) - is giving you a look into my daily menu! I'm giving you healthy, simple and taste-bud-approved recipes that will keep you lean and super satisfied. 
disclaimer: this meal plan is not for everyone. those of you who need variety - eating something different every day of the week, sorry guys, you gotta look elsewhere. that's just too fancy for me. or those of you looking for decadent French cuisine…yeah, no. I'm a working progressional that wakes up at 4am to get to work by 4:45am. some nights I'm not home until 7:30. and as much as I'd love to eat like a Frenchman...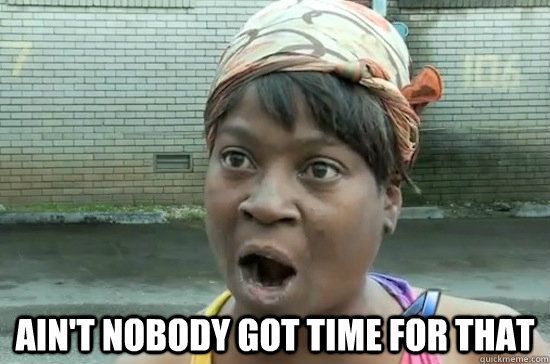 you'll see below that I'm including recipes, as well as portion sizes. you'll notice that Patrick eats a helluva lot more than I do, because his goal right now is to maintain his muscle mass and drop his BF%. it takes an awful lot of food to maintain those biceps. my goal is specifically fat loss. I've taken a break from my strength gain goal to take 6 weeks and focus solely on fat loss. how does my diet differ? currently, I'm eating very few carbohydrates and focusing heavily on lean proteins and healthy fats.
so without further adieu….here's the MENU of the Month:
Breakfast. 
Patrick (+ Nicole on my non-4am days): Feta + Veggie Egg Scramble
ingredients: 6 eggs for him/3 eggs + 3 whites for me, 1/4 cup feta cheese, 1/2 cup red pepper, 1/2 cup onion, 1/4 cup spinach, 1/2 TBSP olive oil, 1 TBSP salsa, 2 pieces of whole wheat toast (for him)
directions: heat olive oil in a skillet over medium heat. dice veggies and sauté until soft and tender. once translucent, add spinach and pour scrambled eggs on top. add feta cheese and sprinkle with black pepper (if desired). scramble until eggs are cooked to your liking and remove from heat. top with salsa (or hot sauce) and enjoy. Patrick enjoys his with 2 pieces of whole wheat or pumpernickel toast, smeared with 1 pat of butter.
Nicole: on 4am days (+ afternoon snack for Patrick): Vanilla Toffee Berry Protein Shake
ingredients: 1.5 scoops of vanilla pea protein powder for me/2 scoops for him, 3/4 cup frozen berries, 1.5 cups unsweetned almond milk, 1 TBSP natural peanut butter, 12 almonds (+ 1 banana for him)
directions: blend until smooth and enjoy!
Lunch. 
Nicole: Shrimp, Feta + Avocado Salad
ingredients: 8oz of shrimp, 1/4 cup feta, 1/3 avocado, handful of chopped baby carrots, 2 TBSP balsamic vinegar, served over 3 cups of mixed greens.
directions: I buy my shrimp frozen from Costco. once defrosted I cook them in 1 TBSP of butter with minced garlic, paprika and black pepper. once pink, remove from heat and store in the fridge. I pile all of my other ingredients on top of my greens first, and finish with a drizzle of balsamic. basically, pile this on top of your greens and top it off with shrimp, or, try this delicious recipe for a bright summer salad.
Patrick: Garlic Shrimp + Bell Pepper Stir Fry
ingredients: 10oz of shrimp, 2 cups of red/yellow/orange peppers, served over 1.5 cups of brown rice.
directions: shrimp is cooked the same above (guess who does the cooking). peppers are sliced thin and sautéed in 1 TBSP of olive oil with minced garlic, Mrs. Dash salt-free herb/garlic seasoning and coconut aminos. boil brown rice in low-sodium chicken stock for a more flavourful side. try this at home if you'd prefer quinoa in place of rice.
Snack: 
Nicole: roasted salted almonds (24 pcs.) or 2 TBSP of natural peanut butter on a salt-free rice cake (fat loss isn't always glamourous!)
Patrick: (1) two Double Chocolate Protein Cookies  with an apple. yep. we're still stuck on these. we do use pea protein powder and dairy-free chocolate chips instead (warning: don't try these with egg white protein powder, they turn out really spongey.) (2) Protein Shake (see above). you think I'm kidding the boy never stops eating.
Dinner: 
Nicole + Patrick: Ground Beef Burrito Bowls
ingredients: 7oz of ground beef for me/10oz of ground beef for him, 1/3 avocado, 3 cups of romaine, 1/2 cup chopped peppers, 1/4 cup feta (we're primarily a diary-free household, so we stick with sharp cheeses, but you can use cheddar or mozzarella), 1/2 cup chopped tomatoes, 1/4 cup black beans (for him), 1/4 cup corn (for him), 1 cup cooked cilantro brown rice (for him), 2 TBSP balsamic vinegar.
directions: cook ground beef to your liking. I use paprika, black pepper, basil and oregano. you can also use steak like this recipe, but our little home doesn't have a grill. top all veggies over your bed of rice (if applicable) and serve hot ground beef on top. drizzle with dressing and enjoy! it's like going to Chipotle…only without 5000mg of sodium and less guacamole (sad face).
as you can see, Patrick gets to enjoy a lot more yummy carbohydrates than I do, but we choose to eat according to our goals and according to our body types. most of all, we choose to eat well - in taste and in nutritional value. this works for us. we prep all of our proteins on Sunday and re-heat throughout the week. it's easy. it's effective. and it keeps our bellies happy.
stay tuned for next months edition! feel free to request or suggest recipes - or send reviews!
Eat well. Live well. Be well.