{Insert a heavily-sarcastic, witty comment about Valentines Day as a single girl here}
Cooking For One: Spaghetti Squash Bolognese 
This is one of my new, all-time, favorite meals. I discovered it last month in my Practical Paleo cookbook and can't get enough! I almost always reach for seconds and because it's so healthy, I can't even feel a little bit bad about it. In fact, the last time I had this meal I was sitting down to eat with my family and my 6'5'', 200-pounds-of-solid-muscle cousin (that is relevant, I promise) said, "I love that you can eat that much." No shame. This delicious meal does require a bit more cook time than usual, but since it is Valentines Day after all, I decided to spoil myself by spending a few extra minutes in the kitchen this evening. I really know how to go all out. You've gotta love yourself first and all that...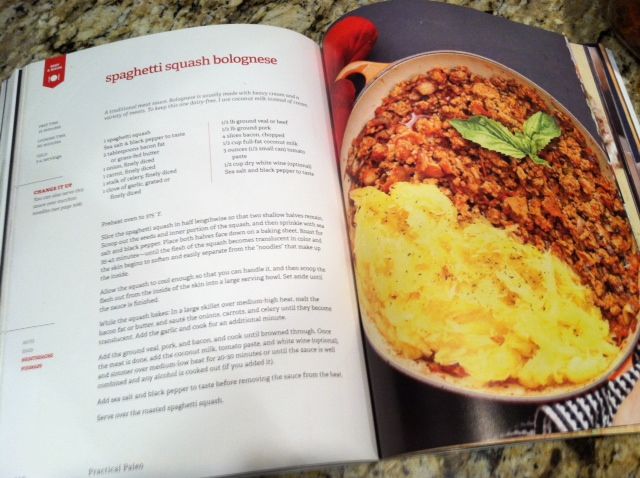 Ingredients:
Serves: 3 large portions. trust me, you'll want to eat that much. 
- 1 spaghetti squash (those oblong, yellow things in the veggie aisle)
- 1 lb. of ground turkey (beef and pork also work well)
- 2 TBSP. coconut oil, butter or bacon grease
- 1 TBSP. Extra Virgin Olive Oil (EVOO)
- 4 strips of bacon, cooked (optional)
- 1 large onion, diced
- 1 large carrot, diced
- 2 stalks of celery, diced
- 2 garlic cloves, minced
- 1/2 c. unsweetened coconut milk
- 3 oz (half a can) of tomato paste
- sea salt + pepper, to taste
Instructions: 
1. Cut spaghetti squash in half, removing seeds and that stringy mess you find inside of a pumpkin. 2. Drizzle EVOO on the insides and place squash halves face down on a baking sheet lined with tin foil. 3. Cook for 45 minutes at 475 degrees, or until a fork can be easily inserted into the skin of the squash. 4. While the squash is in the oven, warm coconut oil in a large skillet over medium-high heat. 5. Dice onion, carrot and celery and add to pan. 6. Stir occasionally until vegetables are opaque. 7. Add garlic and let cook for an additional minute.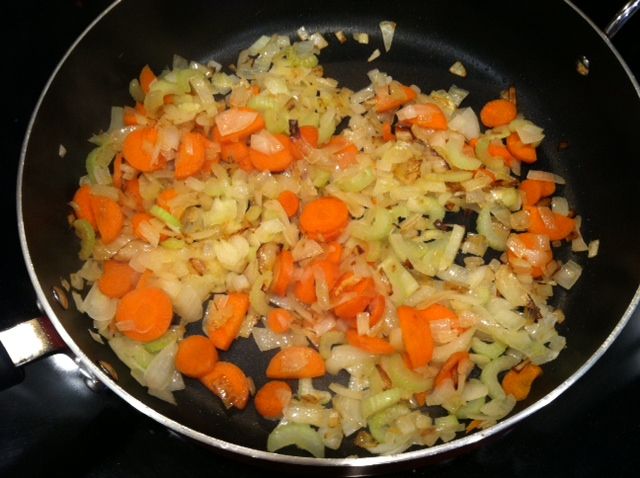 8. Add meat and stir until cooked through. 9. Once the meet is brown, add coconut milk and tomato paste. 10. Reduce heat and let simmer for an additional 20 minutes, stirring occasionally or until the liquid has cooked in. 10. Crumble cooked bacon on top and mix in. 11. Remove from heat.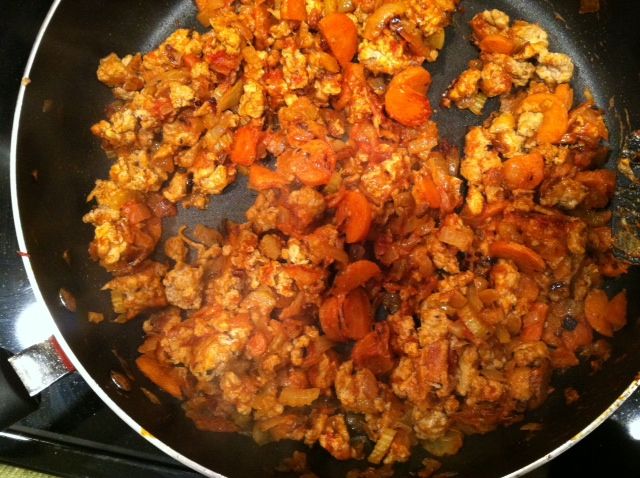 12. Once the squash is cooked, carefully flip the halves over and take a fork to the inside flesh, yielding thin noodle-like pieces.
13. Serve bolognese over (or next to) spaghetti squash and enjoy!
Calories per serving: 336 Carbs: 31g Protein: 37g Fat: 8.9g
Dinner for one. Check. Red wine (it's good for the heart). Check. Sappy rom-com. Check.
Happy Valentines Day my little fitties.
Eat well. Live well. Be well.