Shoveling and sledding are both great calorie burners, but if you're stuck inside or you have one of those husbands who shovels for you (I hear some of them do that), here's a great, quick, at-home plyometric workout for you: 200 Squat Jumps 
+ 10 pushups every time stop
GO! Your quads will be on fire after two dozen squat jumps, so imagine how they'll feel after 200! Remember that you can take a break and shake out those legs any time you need to…as long as you drop down and crank out 10 of your best pushups.
Are you up for the challenge?
--------------------
After you get your sweat on, be it from squat jumps, shovelling or sledding, enjoy this tasty treat:
Mexican Hot Chocolate according to MinimalistBaker.com:
Serves: 2
Prep + Cook Time: 10 minutes
Ingredients:
2 cups milk (I use a combination of unsweetened coconut and almond milk)
2 Tbsp cocoa powder (you can use more or less depending on your chocolaty preference)
optional: 1 scoop chocolate protein powder
optional: 1 Tbsp stevia, agave or honey, depending on your taste
1/2 tsp cinnamon
1/4 tsp nutmeg and 1/4 tsp cayenne
1/2 tsp pure vanilla extract
pinch sea salt
Instructions:
1. In a small saucepan, bring your milk to a simmer over medium heat.
2. Add cocoa powder, protein powder, stevia (because my protein powder is sweetened with stevia I find that I can skip the extra TBSP of sugar) and spices. Whisk vigorously.
3. Serve as-is or topped with a non-dairy coconut whipped cream (see below).
Easy Coconut Whipped Cream according to Detoxinista.com:
Serves: 8-10
Ingredients:
1 can of full-fat coconut milk (cream only)
1 tablespoon pure maple syrup
½ teaspoon vanilla extract
** Maple syrup can be substituted for honey, liquid stevia or coconut nectar instead
Instructions:
To get started, you'll want to chill your can of coconut milk in the fridge for at least 6 hours, preferable overnight (or in the freezer for 30 minutes if you're short on time). When you remove the chilled can, be careful not to shake it - you want the cream that floats to the top to stay separated from the liquid portion at the bottom.
Carefully open the can of coconut milk and scoop the thickened cream into a mason jar. Reserve the remaining liquid in the can for a morning smoothie!
Add pure maple syrup and vanilla extract to the heavy coconut cream, then screw the lid onto the mason jar. Shake vigorously for 3-5 minutes, until the cream is thickened and fluffier in texture. (You can also choose to beat your coconut milk with a mixer in lieu of shaking if your arms are tired from all those pushups).
Serve immediately over your cocoa or favorite fruit! Store the leftovers in the fridge for up to 1 week.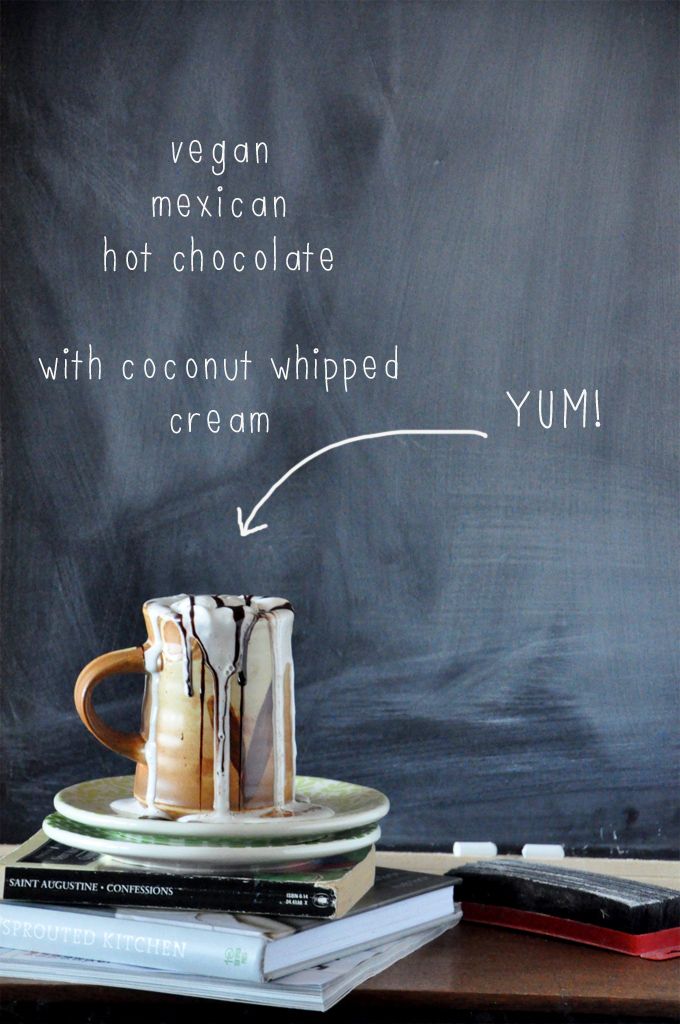 Eat well. Live well. Be well.