I'm not sure where you are geographically, but those of us in Lancaster, PA are enjoying a snow day today! What's better than a warm cup of sweet cocoa on a cold, snowy day? How about adding peanut butter to the mix!? I mean who isn't obsessed with peanut butter!? Throw on your wool socks, blend this chocolaty treat together and cozy on up with the family. The best part about this recipe - you get 28 whopping grams of protein in one serving.
Ingredients: 
-  1 frozen banana
- 2-3 TBSP of cocoa powder (depending on how much of a chocoholic you are)
- 6 oz of plain Chobani Greek yogurt (you can also use vanilla)
- 3/4 c. milk (unsweetened almond, coconut or soy milk can be substituted)
- 2 TBSP. of PB2 or 1 TBSP. peanut butter
- 1 TBSP. honey, maple syrup or agave
** if you prefer, you can substitute 1 scoop of chocolate protein powder for 1 TBSP cocoa and honey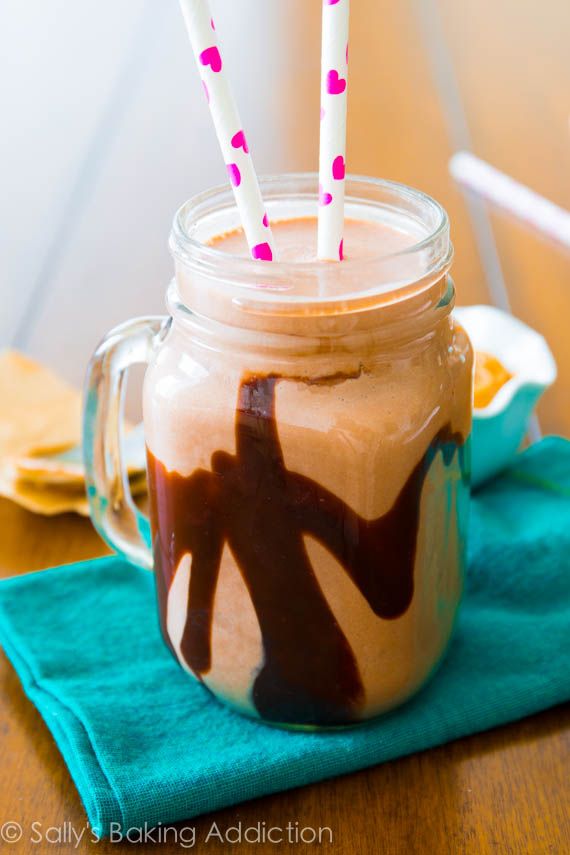 Directions:
Put all of the ingredients into the blender, in the order listed, and blend on high until thick and smooth. You may need to stop and stir/scrape down the sides of the blender a few times. For a thicker consistency, add a few ice cubes. For a thinner consistency, add more milk or water. If you're feeling reaaaaally naughty, you can drizzle some chocolate syrup on top (as illustrated). Pour it in a mug and cozy up by the fire! Protein PB cocoa in a cup!
Eat well. Live well. Be well.