Any member of my family will tell you that there are two halves to your stomach - one for the good stuff and the other for the good stuff. It's a genetic thing. Regardless of how full you might be the question, "what's for dessert?" will always be asked. You think you have a sweet tooth? You've got nothin' on us! But isn't dessert bad/off limits/sin/taboo when you're trying to eat healthy? Nah. That thinking should be left in the 80's, along with juice cleanses and leotards. Sometimes you just need something sweet. If the mood strikes earlier in the day I'll grab a piece of fruit…maybe an apple with some almond butter. But late at night I want to choose protein over carbohydrates since I'm slowing down for the day and not being physically active.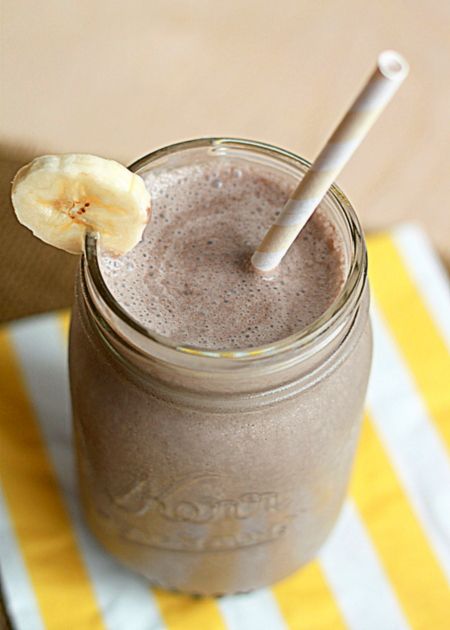 The solution: Chocolate Protein 'Frosty'
Ingredients:
- 1 scoop Jay Robbs egg white protein powder (you can use whey)
- 10-12 ice cubes
- .5 c. milk (I use unsweetened almond milk - coconut milk is also very tasty)
- .5 c. iced decaf coffee (you can omit and double up on the milk)
- 1 tsp. cocoa powder
- 1 tsp. vanilla extract
- dash of cinnamon
Add Ins (for when you're feeling really naughty):
- 1/2 banana (frozen or fresh)
- 1 TBSP. natural peanut butter
- pinch of coconut
- fresh mint or mint extract
Directions: BLEND! Are you drooling yet? These few ingredients go a long way to satisfying that sweet tooth and keeping you satiated. All for only 186 calories (without add-ins)! Try it and let me know what you think. What did you add?
Eat well. Live well. Be well.